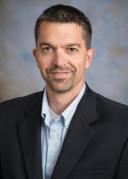 Dustin Pendell
Associate Professor & Chair of the Graduate Program
Colorado State University
What motivated you to pursue Agricultural/Applied Economics as a profession?
I was motivated to pursue a degree in Agricultural Economics because of my Introductory Agricultural Economics course at Illinois State University. The basic economic concepts that we learned in that course were playing out around us in the real world every day. I ultimately continued pursuing this degree in graduate school because I wanted to teach those concepts and tools to my students and try to have an impact in their lives. At Colorado State University, I am able to use my applied research, teaching and outreach to provide people with information that will allow them to make better informed decisions.
Why did you join AAEA, and how has membership in the Association impacted your professional development?
As a graduate student at Kansas State University, the department highly encouraged students to actively participate in professional meetings. As such, I participated in the Graduate Student Case Study Competition at the 2003 meetings in Montreal. The membership in AAEA has impacted my professional development tremendously over the past decade by allowing me to present my research to top scholars in our field and receive valuable feedback. Additionally, the meetings have provided an excellent place to network with other economists.
What advice would you give to an up and coming Agricultural/Applied Economist?
My advice to an up and coming Agricultural Economist…whatever research project you are working on, manuscript you are writing, lecture you are preparing, presentation you are delivering, etc., give it 110% and "…be a chronic finisher" (to quote a recent AAEA Fellow inductee, Wade Brorsen).
---
This post is part of an ongoing series of profiles of AAEA members. Have a suggestion for a future profile? Send them to Info@aaea.org.