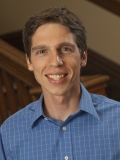 Anton Bekkerman
Assistant Professor
Montana State University
AAEA Activities:
Anton Bekkerman joined the Department of Agricultural Economics and Economics at Montana State University as an Assistant Professor of Economics. His research interests include price analysis and agricultural marketing, risk management, and applied econometrics with a concentration on spatial modeling.
Anton's recent works focus on evaluating market-based risk management of invasive species, understanding the impacts of consumers' quality perceptions in bull auctions, and modeling price linkage behaviors and improving hedging strategies in spatially separated markets. Bekkerman is particularly interested in applying non-parametric methods to reveal price and market linkages across space and time, and using this information to improve marketing strategies for agricultural market participants.
Anton's other professional interests include education economics and multidisciplinary work. He has recently worked on projects assessing optimal uses of cover crop farming practices, seeking to identify the economic viability of using green manure as an alternative to traditional fertilizer application. In addition to continuing this work, Bekkerman is a part of a multidisciplinary research group that will examine the sustainability of organic crop production systems that integrate livestock as a means of reducing tillage intensity, soil erosion, and greenhouse gas emission.
Bekkerman received a B.B.A. in Business Economics (summa cum laude) in 2005 from the Sellinger School of Business at Loyola University in Maryland, and Masters (2007) and PhD degrees (2009) in Economics from North Carolina State University.
---
This post is part of an ongoing series of profiles of AAEA members. Have a suggestion for a future profile? Send them to Info@aaea.org.