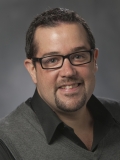 Marc F. Bellemare
Assistant Professor of Public Policy and Economics
Sanford School of Public Policy, Duke University
AAEA Activities:
Selected Presentations Topic Leader, Industrial Organization and Supply Chain Management, 2010-2012
Outstanding Doctoral Dissertation Award, 2007
Marc is both an agricultural economist whose research focuses on development policy and a development economist whose research focuses on agricultural development. Obtaining his undergraduate degree from the Université de Montréal, Marc entered graduate school at Cornell University with a keen interest in contract theory. This interest led him to examine land tenancy and the impact of unstable property rights on the structure of agricultural contracts.
Since joining the Duke faculty in 2006, Marc has built on this early work by trying to disentangle puzzles such as the inverse relationship between farm size and productivity observed in many developing countries; the impact of land rights on productivity; the welfare impacts of participating in agricultural value chains.
In response to the current food crisis and that of 2007-2008, Marc has recently turned toward food policy in developing countries. Specifically, what is the impact of food price volatility on the welfare of the rural population in developing countries? Could some households actually benefit from food price volatility? If so, are those the same as the households who benefit from rising food prices? What is the relationship between rising food prices, food price volatility, and political instability?
Marc's clever insights and commentary can be found on his blog,
www.marcfbellemare.com
. In addition to his academic pursuits Marc enjoys traveling with his wife Janet and spending time with their two dogs.
---
This is the first in a series of profiles of AAEA members. Have a suggestion for a future profile? Send them to Info@aaea.org.